Oct 25 2014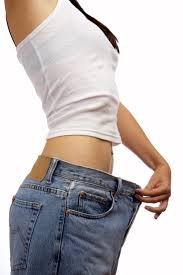 Safety is one of the most important factors that overweight or obese patients consider when taking weight loss drugs. We can't blame them since there are a lot of stories about certain drugs that did not only caused great inconvenience on the part of the user but also results in serious complications. For example, a study on a weight loss drug combo that was released years ago revealed that it caused birth defects and heart diseases. The drug was pulled out from the market because of these safety issues. There are also some weight loss drugs that are still available in the market that can cause serious side effects if taken without a doctor's prescription.
With these issues and possible complications, it is just right to be very careful in choosing the kind of medication for your condition. We know that most obese people want an immediate solution to their medical condition but it is still better to scrutinize the weight loss drug that they want to take.
Factors to Consider When Taking Weight Loss Drugs
Right now, there are several weight loss drugs that are considered safe and effective. But don't just believe on what you see and hear on promotional ads. Make your own research and ensure that the medication fits your condition. There are anti-obesity drugs that are not suited for people with heart diseases and there are also those that must be taken with a strict diet plan. These are just some of the factors that must be considered before you take any medication for obesity.
Meanwhile, if you want to be sure that you are taking a safe weight loss drug, please consider the following:
FDA approval. The most important thing that you should look into is the seal of FDA. Make sure that the drug is approved by the Food and Drug Administration (FDA). The agency only approves medications that passed certain tests, which include clinical trials and other comprehensive studies. Once the manufacturer complies with the set of requirements, that's the only time that the drug is approved for distribution and sale. This would also mean that the drug meet the safety standards set by the agency.
Manageable side effects. All prescription weight loss drugs can cause side effects. However, you have to consider if these side effects are mild, moderate, or serious. Only choose medications with tolerable and manageable side effects. For example, Phentermine is considered as a safer alternative to other weight loss drugs because of its mild to moderate side effects. If a person experiences the negative effects of the drug, he or she can easily manage or control them. Dry mouth, for example, is a common side effect of the drug but it can be addressed by frequent intake of water.
Provide weight loss results. What's the use of taking weight loss medication if it can't promise safe and effective weight loss? Choose brands that are proven to provide weight loss results in a short period of time. This way you can avoid the possible complications caused by long term intake of the drug.
Has been in the market for years. The length of years that the drug has been in the market is another important factor to consider. If it is able to withstand the scrutiny of the users and it continues to provide the results that they want, it only means that the product is safe and effective. Moreover, regulatory agencies will not allow any product to be available for consumers if it causes serious complications and has negative reviews from the users.
Be an Informed User for a Safer Weight Loss Journey
Being an overweight or obese is already a burden for you. And if you choose the wrong weight loss drug, you'll not only suffer from its complications but it may even put your life at risk. The best thing to do is to be well-informed about the medication or treatment that you'll choose. With this approach, you can avoid drugs with safety issues and do not provide positive and permanent weight loss results.
Leave a Reply