Sep 22 2014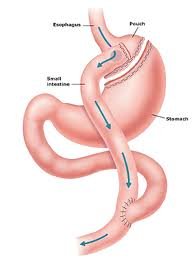 Obesity is one of the major health problems in the world. It does not only shorten the life expectancy of obese people but also affects the quality of their lives. They also tend to have low self-esteem, perform limited number of activities, and become more prone to other life threatening illnesses. But the good news is that there are countless ways and methods to treat obesity. And some of the options include medications and weight loss surgery.
Losing Weight through Surgery: Is it Your Best Option?
Unfortunately, surgery is not the first option if you want to lose weight. It is only recommended for morbidly obese people or those who have serious health conditions. Your health care provider will determine if you are a good candidate for weight loss surgery. You can only undergo this medical procedure if you meet these criteria:
Have a life-threatening obesity. This means the patient has a body mass index of at least 40 or at least 35 if suffering from other serious health conditions like high blood pressure or type-2 diabetes.
Have tried all possible means to lose weight. This includes proper dieting, increased physical activities, and taking weight loss medications.
Committed to change lifestyle. The surgery will be useless if the patient will go back to his old lifestyle. That is why doctors will require strict lifestyle changes after surgery.
Types of Weight Loss Surgery
Losing weight through surgery is not a basic surgical operation. The method changes the structure of your stomach, which also changes how it works in your body. Here are the four common types:
Gastric Bypass. Also referred by doctors as RYGB, gastric bypass is a procedure where a surgeon leaves a "pouch" or a small portion of stomach so it can hold lesser food, thus you eat less. The food bypasses the other portion of the stomach and goes straight to the small intestine.
Adjustable Gastric Band. In this procedure, the surgeon uses a laparascope to put a small band around the stomach. Inside this band is a balloon that controls how tight it can be. This band limits the amount of food that passes to the stomach.
Gastric Sleeve. This is the narrow section left after your surgeon has removed most parts of the stomach. Besides controlling how much food the stomach can handle, this procedure also curbs hunger.
Duodenal Switch. This procedure re-routes food and bypassing most parts of the small intestine. As a result, you eat less and absorb less vitamins and minerals.
After surgery, patients can expect to continue losing weight for the next 18 to 24 months. Lost pounds may be regained if the patient did not change his or her lifestyle.
Risks and Complications of Weight Loss Surgery
There's a reason why experts consider weight loss surgery as the last resort. It is very risky and potentially life-threatening. There is also the problem of medical negligence that could happen with surgery as delicate as this. In case the surgery does go wrong, there could be a lot of damage and trauma to the patient. Only the best of lawyers who regularly deal in Medical and clinical negligence compensation cases could help the patient seek damages. Regardless of negligence, most patients tend to experience dizziness, increased gas, excessive sweating, diarrhea, bloating, vomiting, and nausea after surgery. Side effects can get very serious like causing blood clots, infection, and bleeding from stomach stitches. These can also affect the lungs and heart.
Sensitivity to high-sugar foods might develop as well. In some cases, gallstones might form after losing a lot of weight in a very short period of time. Nutrient absorption can be a problem, too, especially for developing babies. That's why women must wait for their weight to become normal before getting pregnant.
Alternatives to Weight Loss Surgery
Most obese people try dieting and exercising before opting for other weight loss solutions. But if you are one of those who have tried these but still can't get positive results, it's best to consider taking medication before choosing surgery. There are drugs that doctors recommend for people suffering from obesity. One of the most popular today is Phentermine, an appetite-suppressing drug that has been around since 1980s.
This anti-obesity drug is a psychostimulant that affects the central nervous system. It sends signal to the brain, telling it that you are full. Unlike other drugs, Phentermine suppresses appetite while keeping you energized all day. It's a quick weight loss solution since it is prescribed as a short term weight loss medication.
Safer Way to Losing Weight
Obesity or being overweight is a serious health problem but it can be treated with the right weight loss procedure. It's best to discuss the different options with your doctor before undergoing any weight loss surgery. It should only be the last recourse if other methods failed.
But if you haven't tried Phentermine, you should ask your doctor about it. It is a safer way of losing weight compared to surgery.
Leave a Reply