Sep 12 2014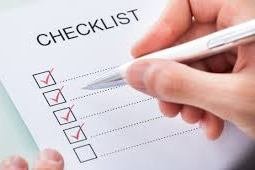 There is no debate as to whether Phentermine is an effective weight loss drug or not. Since its FDA approval in the late 1950s, it has always been one of the most recommended weight loss drugs by doctors.
This popular weight loss drug requires prescription and must be taken only by people who are considered overweight or is suffering from a severe medical condition like obesity. If this is taken without guidance from a health care professional, you may not be able to achieve positive results.
People Who Can Take Phentermine
Phentermine is for people who need help in losing weight. It works by suppressing the appetite while burning fats and calories and keeping user energized. It is ideal for people with body mass index (BMI) of 30 or higher. Overweight people with hyperlipidemia, diabetes, controlled hypertension, and other risk factors have lower BMI requirement of at least 27. There are also some cases where individuals with lower BMI may be considered to take Phentermine.
Phentermine users are advised to change their lifestyle, engage in regular physical exercise, and adopt a low-calorie diet to get the maximum benefits of the medication. This weight loss drugs is recommended for users above 17 years old. Pregnant and breastfeeding mothers should consider using other weight loss drugs because the ingredients can affect the fetus and can also pass through breast milk.
Important Factors to Consider Before Taking Phentermine
Just like any other prescription drug, you should provide your doctor with enough information about your medical history and current medical condition. You have to inform him or her about the medicines you are taking, including daily vitamins, maintenance drugs, and herbal supplements. Some of these medications may interact with Phentermine. For example, some MAO inhibitors like phenelzine, isocarboxazid, and selegiline can cause serious side effects when combined with Phentermine, or if taken 14 days before you take this weight loss drug.
People who are allergic to cold medicines, stimulants, amphetamines, and other diet pills must think twice before taking Phentermine. This weight loss drug is not recommended for people with coronary heart disease, severe hypertension, overactive thyroid, and glaucoma. Although a lower dose can be prescribed to individuals who have diabetes and manageable high blood pressure.
Phentermine can cause dependency if used beyond the prescribed period, usually 12 weeks or shorter. That's why it's not recommended for people who have history of alcohol and substance abuse.
Things You Should Expect from this Weight Loss Drug
Be aware of the changes in your mood and overall feeling while using Phentermine. Most common side effects of this drug are dry mouth, vomiting, constipation, diarrhea, and forming of unpleasant taste. These are minor side effects, but do consult a doctor if they become severe and very uncomfortable. Serious, but rare side effects include tremors, dizziness, restlessness, heart palpitations, insomnia, and chest pain. It would be advisable to see a reputed heart doctor in case any of these symptoms become apparent.
It's best taken before a meal or while having your meal. High-dose Phentermine is taken once a day, preferably in the morning. But there are some cases where your doctor will prescribe it to be taken 2 to 3 times a day, depending on your medical condition.
The Best Weight Loss Drug for You
Phentermine has been proven effective for losing weight, but must be used properly to get the best result. Follow your doctor's advice, and you'll be on your way to a healthier, slimmer you.
Leave a Reply